Posted by Tamera Wissinger
Today, Claire M. Caterer's debut middle grade novel
THE KEY & THE FLAME
,
Margaret K. McElderry Books / Simon & Schuster
, releases! Congratulations, Claire!
Claire is joining
Smack Dab In The Middle Blog
for a guest "middleview" interview as part of her official blog tour. You can click on this blog tour banner to see Clare's blog tour schedule for the next two weeks. (But be sure to come back and read her interview!)

Here is Claire's official biography: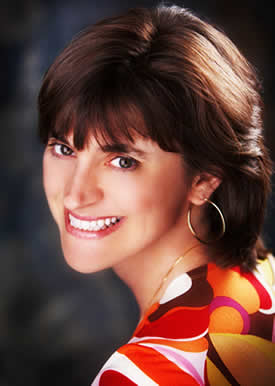 Middle Grade Author Claire M. Caterer
Claire M. Caterer was born in Detroit, Michigan, and raised in the suburbs of Kansas City.
A writer from the age of five, Claire has published fiction in Woman's World magazine as well as in Ellery Queen and Alfred Hitchcock mystery magazines. She holds a degree in French from the University of Kansas and spent several years working in New York publishing. Today she is back in the Kansas City metro area, where she writes full time and shares her home with her husband, daughter, two dogs, and a host of imaginary friends. The Key & the Flame is her first novel.
Here is a description of
THE KEY & THE FLAME:
Eleven-year-old Holly Shepard wants nothing more than to seek adventure outside of her humdrum American life. She gets her chance at last when her family travels to England and Holly receives an unusual gift: an iron key that unlocks a passage to the dangerous kingdom of Anglielle, where magic is outlawed and those who practice magic are hunted. When her friend Everett and brother Ben are captured by Anglielle's ruthless king, Holly must rescue them. But that means finding—and using—the magic within herself and learning which magical allies she can trust.
The Key & the Flame
is the first in a brand-new fantasy adventure series for ages 8 and up.
Now it's time to hear from our guest.
Smack Dab Middleview with THE KEY & THE FLAME author Claire M. Caterer:
1. What does your main character, Holly, want?
At first, Holly just wants adventure, a chance to escape her boring suburban life, where everyone else seems to conform to a standard she doesn't share. But once adventure finds her, Holly wants more than anything to rescue Ben and Everett from the castle fortress before they're executed. She also wants to prove herself worthy of the magic that is entrusted to her.
Holly is small and weak, while the prince is powerful. His castle is guarded by fierce knights. But he and his garrison are mortalfolk, so if Holly can unlock her own power, she'll have magic on her side and may be able to defeat him. Holly will need to learn to trust herself as well as the allies and friends she makes along the way. Some of her struggles are physical, and some are within herself. If she hopes to harness her own magic, she'll need to overcome her self-doubt and feelings of powerlessness.
3. Did you know right away that this was your story, or did you discover it as you wrote? How did the story evolve?
The idea of entering another world through an ancient forest was one that came to me while walking in the woods one day, when it was utterly quiet. There's something about trees: Because they are silent and strong, and can live such long lives, they bear witness to history— dramas both great and small. It makes sense that a strong tree could exist in two parallel places. What better bridge between worlds could there be?
Holly as a character came to me almost immediately thereafter. I knew she would be a strong girl who would serve as the leader in a group with two boys, but her self-doubt and deeper feelings didn't come along until I was well into the first draft. I picked up on that and enlarged it in subsequent drafts.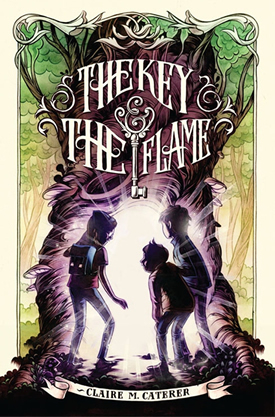 4. Was The Key & the Flame always for middle-grade readers or not? If so, why did you choose middle grade? If not, what had to change for it to be considered a middle grade novel?
Yes,
THE KEY & THE FLAME
was always going to be a middle-grade novel. Holly is eleven years old, which is pretty much my favorite age—a time when you're on the brink of discovery. Holly is learning who she is, what her power is, and how she can harness it. The story also has a big element of fun and adventure. To me, that's the essence of middle-grade reading. The story sprang into my head that way and never strayed from that audience.
5. What is the best part of writing for middle-grade readers?
Middle-grade readers are voracious! This is the age when reading is the most fun and possibilities are endless. The world becomes an intensely interesting place when you're allowed a little freedom to roam in it, and this age group wants to know everything. It's also a time when books become so important that they imprint on your subconscious and stay with you forever. Who wouldn't want to write for such a devoted audience? The sky's the limit for middle grade.
6. What's the biggest challenge of writing for middle-graders?
The hardest thing is to rein myself in. When I get on an airplane, I'm very happy to have the whole row to myself, because I'll put my briefcase in one seat, set up my laptop on a tray table, put my e-reader and drinks on another ... I like to sprawl. So do my books. I get so excited about the story that I want to take it in a hundred different directions, but less is usually more. A good middle-grade book should be focused. I'm still working on learning that.
Thank you for joining us for a Middleview at Smack Dab Blog, Claire. Again, congratulations on the release of
THE KEY & THE FLAME
! We'll look for it on bookshelves!